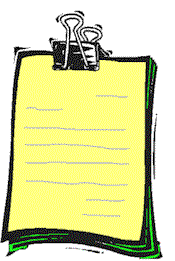 What People say about Brautigam & Co.....

Attorneys:
Even 30 year veterans of divorce wars recognize that we often need financial and tax help. That's when we call Brautigam & Co. for snappy answers, tactics, strategies, planning and investigation.
Knowledge and Creativity = Solutions
Anthony S. Dick
Dick, Hemmer & Wagner

Beverly Brautigam is special among divorce CPAs. First, she is quite capable of understanding and explaining the fiscal and tax implications of a proposal; second, she can integrate those considerations with the applicable law of divorce; third, and most important for those of us who care about clients, she is capable of disseminating her expertise in concert with a sincere empathy for her clients as human beings (a rare gift, I might add, among CPAs and lawyers).
James M. Mize
Attorney at Law

I have known Beverly Brautigam since 1981 when I moved to Sacramento and began my practice as a Certified Financial Planner. We have had a solid business relationship ever since, as we share the same pro-active business philosophies. Recently, we worked together and succeeded in arranging for a mutual client to maintain her spousal support. Often, co-ordinated financial planning - planning which involves more than one professional, i.e.; a CFP and a CPA - produces the best and most thorough results. By combining our areas of specialization, we kept an important client very happy.
Elfrena Foord
Foord, Van Bruggen & Ebersole

Beverly's terrific! She's professional, thorough and knowledgeable. She's dedicated to working with you so that you can be financially successful. I recommend her highly.
Maria Nemeth, PhD
Author, The Energy of Money
You were no less than godsends in taking on the tasks you so expertly carried out. From the start, when the estate took on a life of its own, you were there with such patience and professionalism, expertise and diligence that I always felt - and knew- I was in the right hands! I really can't thank you enough! You simply are the best!!
Mary Amaral, Trustee

If it were simple, I still couldn't do it myself!
Nathalie Hedgecock

I could not be more satisfied with the performance of Brautigam & Company during my divorce or afterwards. Beverly and her staff are organized, professional, know all of the intricacies of the divorce tax law, and can explain it in English for those of us who are not accountants and attorneys! I always understood their recommendations to me so that I could make intelligent financial decisions throughout my very difficult divorce. Beverly and her staff's recommendations saved me thousands of dollars in taxes each year.
When I needed specialist in other areas, Brautigam & Co. was able to recommend highly qualified ones. Not all cases are as complex as mine was, but it was great to know that they could steer me to a tax attorney who was a specialist in the area I needed, rather than me trying to sort through all of the tax attorneys in Sacramento to find out who had the specialized knowledge that I required.
Beverly dealt with the IRS and the California Franchise Tax Board on my behalf. Her professional attitude and competence were invaluable in dealing with these agencies as well as my spouse and his attorneys and accountants on very sensitive issues.
Finally, Brautigam & Co. is clearly well respected by the Court. Just Beverly's appearance in Court lent credibility to financial data that my attorney presented (that Beverly had prepared or reviewed). It was very helpful to have her answer questions whether the issue was related to taxes or spousal support.
In my experience, Brautigam and Co. provides excellent and cost-effective assistance, whether a divorce case is as complicated as mine or not. This firm will not spend your money needlessly.
Cheryl Norris-Davies